"Glenn Tribute Car"
359Whp/331Wtq Monster
This Project all started when owner CG Thomas came to us with a mission… Worlds Highest Hp Hyundai Veloster Turbo Automatic. Before CG's Father had passed he told him he was going to break records with this car and that's just what he did!
A little back ground on this build… Cg caught a lot of hate from most the Kdm world for some reason and i don't think anyone believed him when he said he was going to break records. Let me be honest… we hear this A LOT! Rarely does anyone follow through. For us we were not sure at first what to think, but after a few conversations it became clear this man was serious.
He told us the story of his father which was CG's everything. CG wanted to make this a Tribute to his father and made that clear with the large "Glenn" across the hood. He set out to go after the records of Highest Auto WHP, Fastest Vt in the 1/8 mile, and Fastest Vt in the 1/4 mile. Which he will continue to push until he hits… With this in mind we set him on a plan of what we thought could get him to his goals. We settled on a UN-sleeved Built engine, a bit of head work, stuffed turbo set up, and tuning from Dyno Comp which said they had the sauce for the auto! Holy shit they were not kidding around… Ken and the boys at Dyno Comp did not disappoint and landed the highest Torque we have seen ever on a OEM Auto 6 speed trans in a Hyundai or Kia Period at 338.8Wtq! (This can be seen on the video below or Vt Racing 1 Youtube page)
2013 Hyundai Veloster Turbo Automatic w/Stuffed Turbo Record of 359.9WHP/331.1WTQ!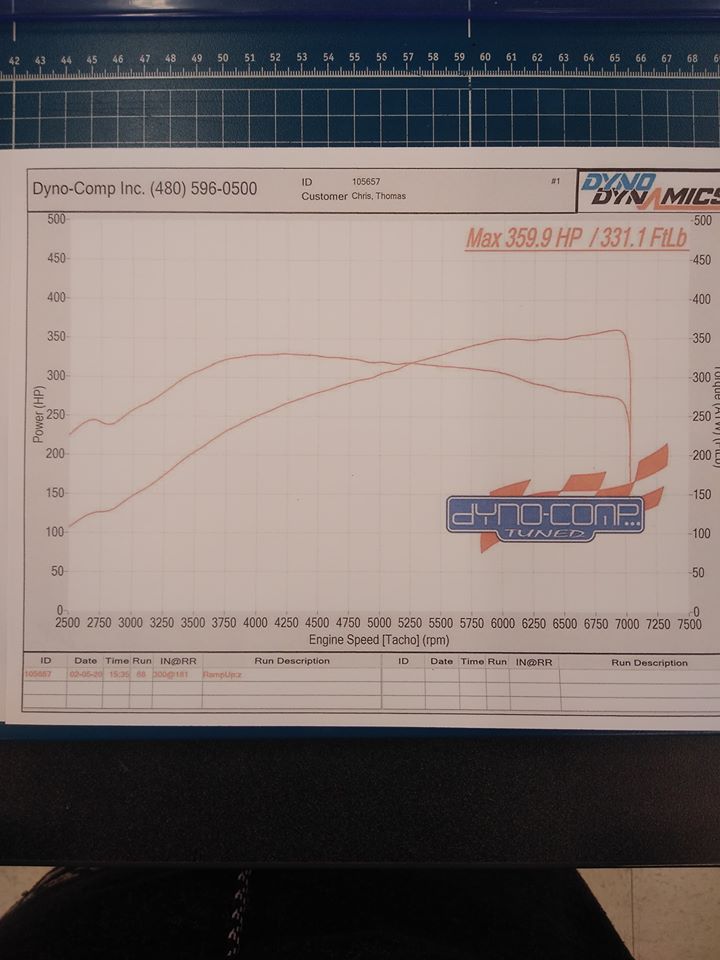 This also landed him three total records that we know of:
Highest Whp 1.6L Hyundai/Kia with a stock frame turbo @359.9Whp
Worlds Highest Whp 1.6L Hyundai/Kia Automatic @359.9Whp
Worlds Highest Wtq 1.6L Hyundai/Kia Automatic @338.8Wtq
The Build
Engine/Bottom End:
Engine/Head:
Turbo:
Kdm Tuners 49mm/62mm Upgraded K03
Clipped lightweight 11 blade inconel Turbine
360 degree bearing kit
Manual boost controller to allow 32psi of boost
Fuel:
Vp 108 (359.9whp/331.1wtq)
91 Pump (331whp/314wtq)
No meth
No Nitrous
No other additives
In summary this build is far from over despite owning the Worlds Highest Hp Hyundai Veloster Turbo Automatic … Future plans of a built auto trans and big turbo set up are in the works one this car. The 1/8 mile time goal is sub 8 seconds and the 1/4 mile goal is to beat the current standing record of 12.5 seconds. For more info on this build or to follow the progress and journey follow:
VT Racing 1 on YouTube and InstaGram
Don't forget to check out our other pages:
Facebook – https://www.facebook.com/KdmTuners/
Website – https://kdmtuners.com
Web Store – https://kdmtuners.com/e-store
Instagram- https://www.instagram.com/kdmtuners/