Be careful when buying Nylon and Stainless Steel lines, because they are not all the same!
Most of the braided Nylon and Stainless Steel lines and fittings that you can buy actually have a rubber (EPDM or NBR) interior. Some competing products advertise a special coating on the inside of the rubber to make them resistant to ethanol and certain other chemicals (Often see as "E85 Safe"). You should only use materials that are 100% resistant to the chemicals for your fuel, Brake, and clutch lines such as Ptfe period.
PTFE with Nylon or Stainless Steel has much greater chemical and pressure resistance compared to the Nylon and Stainless Steel lines that have rubber on the inside. They're a little harder to install, but are practically invincible. PTFE is chemically inert!
Braided Nylon or Stainless Steel PTFE lines are great for replacing many factory rubber hoses such as rubber fuel lines, brake lines, and clutch lines. PTFE / Teflon does not deteriorate or bulge with age like rubber does( this can cause clogged injectors and engine damage), and has far superior chemical resistance. The Nylon or Stainless Steel outside keeps the inner diameter uniform, allowing faster and more efficient fluid transfer (this means a smoother fuel delivery which can actually be felt in some cases) The stainless steel outside also keeps the lines looking shiny and new, While the Nylon gives you that Stealth look! Both lines look professional at all times while preventing damage to the inner hose.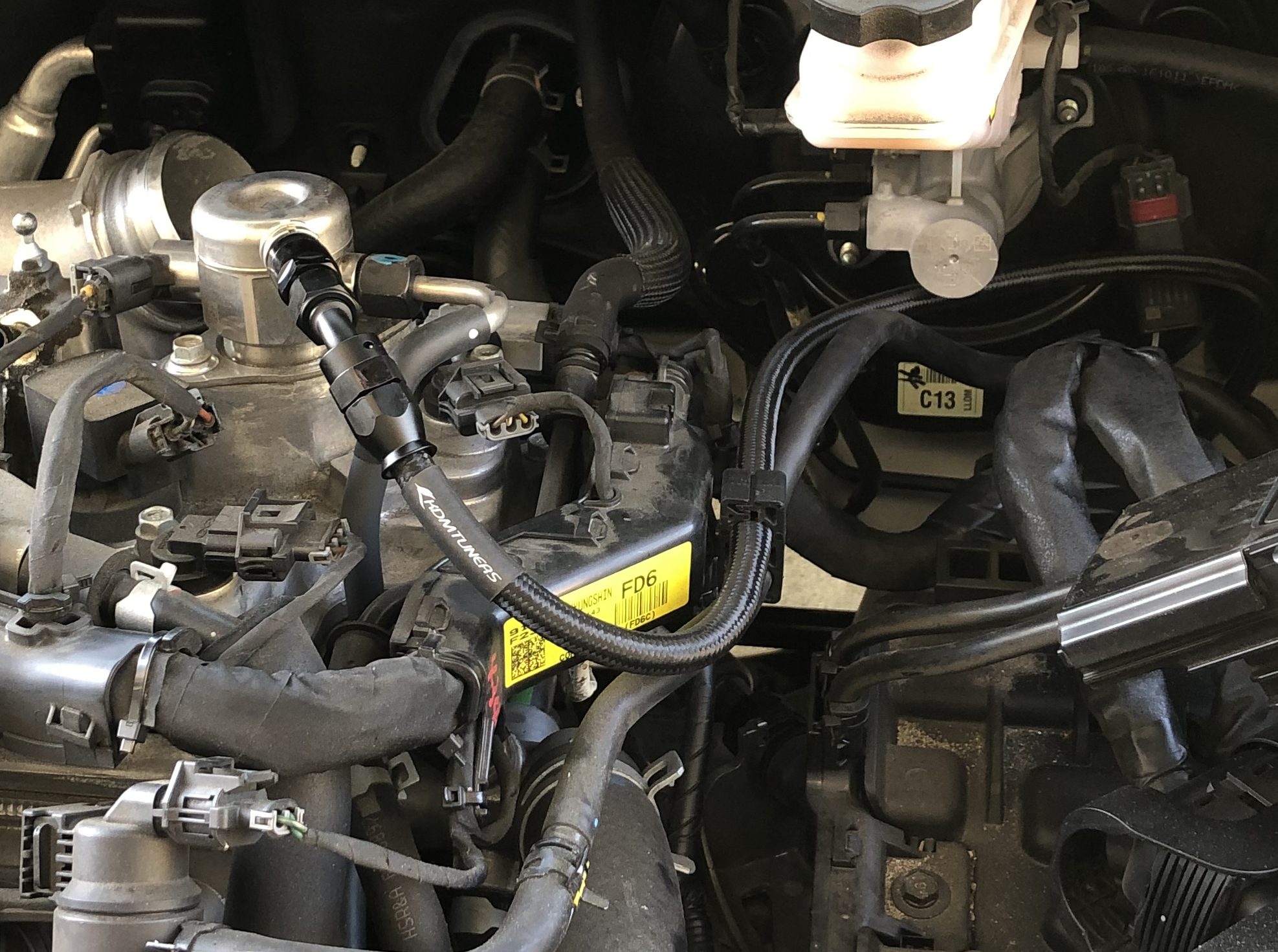 **We can make these for any platform if you dont see yours listed please message us**